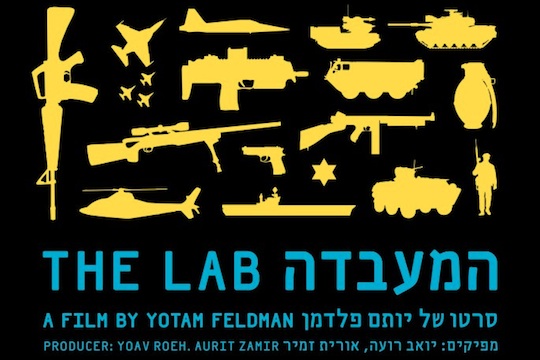 Présentation de The Lab, le film qui dérange
Dans ce film Yotam Feldman, journaliste israélien, explique en quoi l'économie de son pays dépend en partie de ses ventes d'armes, préalablement testées sur les Palestiniens vivant à Gaza et en Cisjordanie.
Chaque année, Israël utilise l'aide militaire et économique des USA pour financer l'occupation continue et progressive de la Palestine, et pour ses campagnes militaires. Celles-ci, à leur tour, servent de laboratoire pour développer des armes, des technologies de surveillance et des tactiques de contrôle des populations qui sont ensuite vendues dans le monde entier.
Présentation de The Lab, film de Yotam Feldman :

Les seules publications de notre site qui engagent notre association sont notre charte et nos communiqués. Les autres articles publiés sur ce site sans nécessairement refléter exactement nos positions, nous ont paru intéressants à verser aux débats ou à porter à votre connaissance.
Accueil
|
Contact
|
Plan du site
|
Se connecter
|
Statistiques du site
|
Visiteurs : 2844 / 3727256