ARTICLE LANGUAGE AND TRANSLATIONS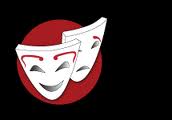 Press Release : Israel Revokes Zakaria Zubeidi's Amnesty
by: The Freedom Theatre date: 2011-12-31
The Freedom Theatre, Jenin Refugee Camp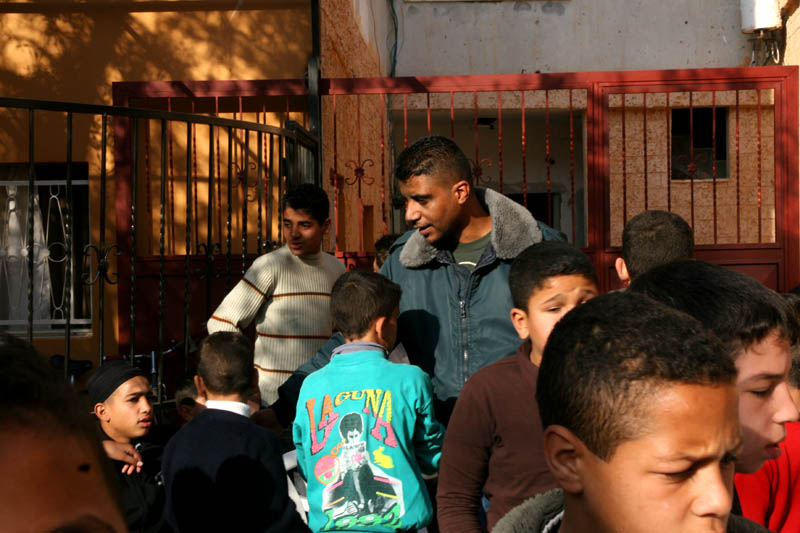 The co-founder, avid supporter and mentor of The Freedom Theatre, Zakaria Zubeidi, has been told by the Palestinian Authority that his amnesty has been revoked by the Israeli authorities. Zubeidi is since the 29th December being held in arrest inside the Palestinian security headquarters, supposedly on orders from Israel. No reason has been given for this incarceration.
The amnesty agreement, granted in 2007 by the Israeli Prime Minister's office was in return for Zubeidi's ending of armed resistance. Zubeidi managed to escape numerous Israeli attempts to assassinate him during the Intifada. The amnesty agreement allowed him to remain safe inside the Palestinian Authority district of Jenin where the Israeli military would not seek to arrest or assassinate him.
From captivity Zubeidi said yesterday: "I can stay under interrogation for a year if that's what it takes but I just want to know that after that I will have my freedom."
After having been the leader of the armed resistance during the second Intifada, Zubeidi is since 2006 committed to cultural, non-violent resistance through theatre. He founded The Freedom Theatre together with Juliano Mer Khamis, who was assassinated earlier this year by unknown assailants. The Freedom Theatre is a cultural venue in Jenin Refugee Camp, which uses the arts as a form of resistance against oppression.
Zubeidi has become one of the main advocates for non-violent resistance through the arts. As Zubeidi states: "We used armed resistance to represent our case in the Intifada, and then we decided to follow the PA's amnesty program and give up armed resistance, so then I continued my struggle against occupation through cultural resistance, and The Freedom Theatre is one of the institutions that have my full support."
No reason has been given for the sudden withdrawal of Zubeidi's amnesty. The Freedom Theatre regards this as yet another stage in the continued attacks and harassment that the theatre has been facing for several months; including attacks on the theatre and repeated nightly arrests of its members by the Israeli military.
Whatever reasons the Israeli authorities will give for this cynical turn-around, it further jeopardizes the work of The Freedom Theatre in advocating non-violent resistance and puts Zakaria's safety at risk. Zakaria has always kept to the conditions of the amnesty whilst supporting a cultural intifada, says Jonatan Stanczak, the third co-founder of The Freedom Theatre.
The Freedom Theatre strongly condemns these actions and wishes to emphasize that Zubeidi's life is in real danger. The Freedom Theatre urges all its friends to contact the Palestinian Authority, the Israeli DCO in Jenin, the local Israeli representation and parliamentarians to voice opposition to this move and show support to Zakaria Zubeidi.
For more information contact:
Jonatan Stanczak, co-founder and present managing director at The Freedom Theatre:
jonatan@thefreedomtheatre.org
+46 (0)70 7908296
Nabeel al-Raee, artistic director at The Freedom Theatre, nabeel@thefreedomtheatre.org
+972 (0)59 996 8673
Zakaria Zubeidi at +972 (0)59 935 8506 (only available sporadically)
Contact numbers:
The Israeli District Commanding Office: +972 (0)4 6407312
Taiseer Shrakah – PA representative: +970 (0)59 980 00 09
Majd Faraj head of Palestinian intelligence : +970 (0)59 777 88 87
Abo Mohammad Shadeh, head of the security of the Presidents office: +970 (0)59 900 0011
Dr Said Abo Ali, Minister of Interior: +970 (0)59 944 75 47
Saeb Erekat Head of negotiations: +970 (0)59 930 38 50
Ataeb Abdurahem, National Security: +970 (0)59 955 88 22
Qadura Mussa, governor of Jenin: +970 (0)59 920 54 79
Les seules publications de notre site qui engagent notre association sont notre charte et nos communiqués. Les autres articles publiés sur ce site sans nécessairement refléter exactement nos positions, nous ont paru intéressants à verser aux débats ou à porter à votre connaissance.
Home
|
Contact
|
Site Map
|
Log in
|
Site statistics
|
Visitors : 349 / 5490397